Token Distribution Chart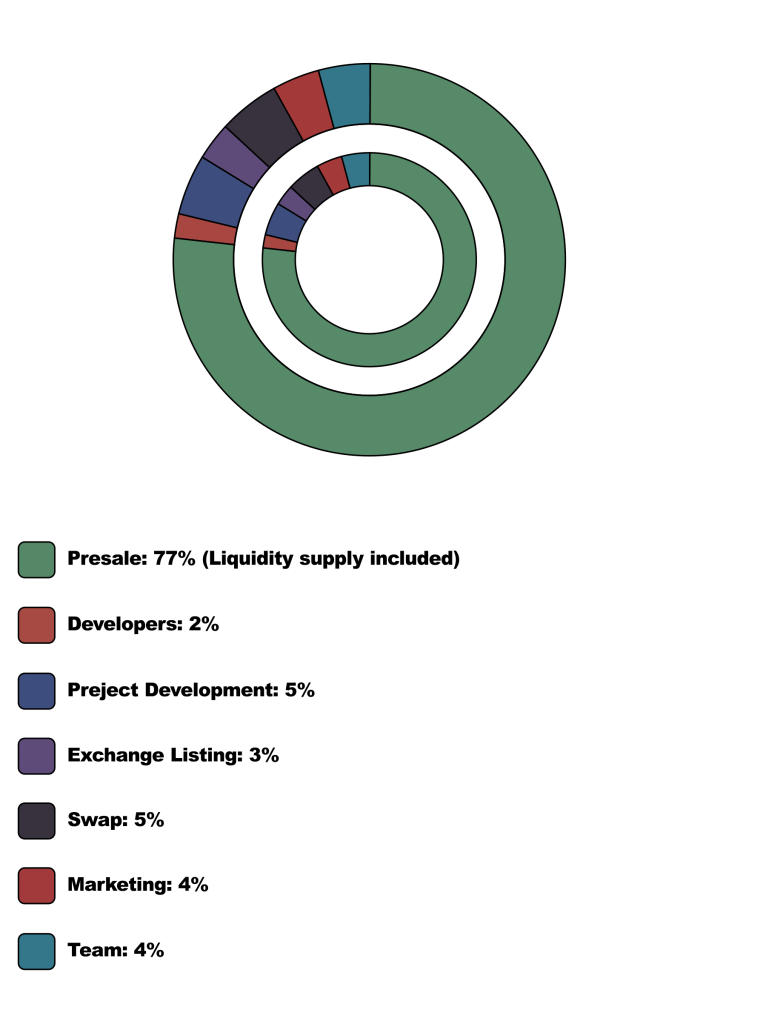 The 10% Tax Distribution Chart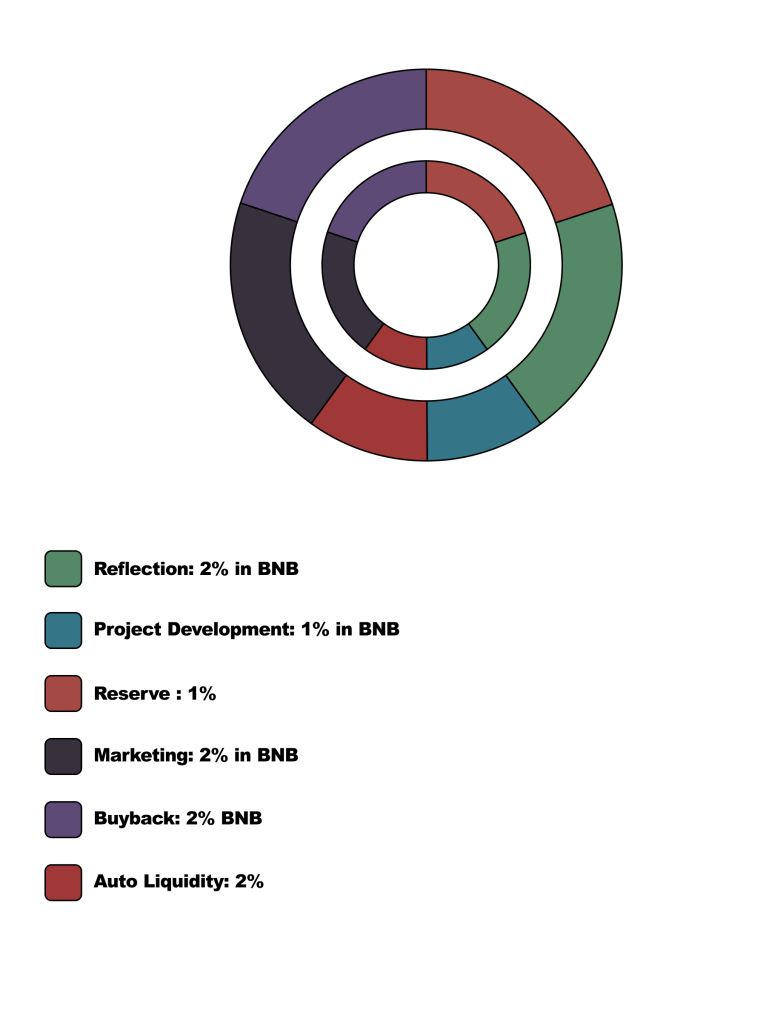 Vesting and Lock-up period
To ensure stability and prevent dumping of Baby Nerve token into the open market, the NerveFlux team has put in place the follow vesting and lock-up period.
Liquidity: Liquidity should not come with uncertainty. Liquidity is your share of investments that is not within the control of the project team or owners. Liquidity is owned by the public. Baby Nerve token liquidity will be locked for an initial period of 10 years. 
Presale: If the team decide on private sale or seed round, token distribution will be locked for three (3) months, thereafter, released 25% monthly.
Developers Token: Developer's tokens will be locked for 1 month, thereafter, released 10% monthly.
Project Development: Project development tokens will be locked for 1 month. Thereafter it will be reviewed by the project development committee which includes selected community members that have been voted by the NerveFlux community. 
Exchange Listing: Centralized Exchange tokens will be locked for the first 30 days.
Swap: Swapping is optional for Nerve early investors at ratio 50:1. Only Nerve token bought on or before 16th March can be swapped. The token allocated for swap will be locked for initial period of 30 days. Thereafter 20% will be released monthly. 
Team: Team tokens will be locked for three (3) months thereafter 10% monthly release.
Tax Explanation
The BNRV tax system is design in such a way that investors do not need to worry about later token dumps. An automated and systematic model is in place to manage the swapping of BNRV token to BNB before it is distributed.
Reflection: Development of the NerveFlux innovation and incentives for BNRV investors are of paramount importance to the team. With the introduction of 2% reflection as reward in BNB, BNRV token holders will earn rewards on each and every transaction in the NerveFlux ecosystem as long as they hold 100 BNRV and above. 
Marketing: High level marketing requires continuous funding. 2% in BNB tax has been allocated to marketing on top of the 4% token allocation dedicated to marketing. To ensure consistency in reward/earnings the NerveFlux team has introduced this marketing tax for advertising and marketing to drive trade, volume and increase wallet address holders.
Liquidity: To maintain a healthy ecosystem, with enough liquidity for trade, there is a 2% tax on all transactions that is dedicated to auto liquidity. This will enhance growth and ensure a robust liquidity overtime. All added liquidity is automatically locked forever.
Buyback: Price stability is key to growth in any ecosystem. 2% in BNB tax has been dedicated to buyback. In a transparent and consistent manner, the NerveFlux team will constantly buyback Nerve token with the fund in the buyback wallet. Depending on market situation the purchased token will be burnt or shared as incentive to investors in form of staking.
Project Development and Reserve has been allocated 1% in BNB each as tax. These funds will be used for NerveFlux DAO and for any future development.